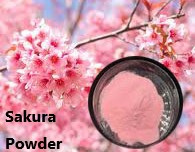 Where to buy dried sakura flowers in Malaysia?
No.1 baking ingredients online store in Malaysia.
Product Name: Sakura Sugar dried flower (No preservative)
Packaging Size: 100g
Origin: Japan
Shelf Life: one year
How To Use: Wash and use warm water directly soak for minutes, the flower will open.
Benefit and health:
Sakura flower is a rich source of caffeic acid and other phenolic anti-oxidants. Cherry blossom is known for its rich anti-oxidant levels and soothing properties. Rich in essential fatty acids, it repairs the skins natural barriers to protea smooth, supple skin.
Product Description
Sakura dried flower is the origin and imported from Japan, sugar sakura flower is a very old history from Japan and as made by high technology.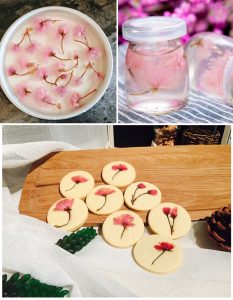 Good for use in bing as cake decoration,biscuit ,dessert or flower tea.

 Sugar cherry blossoms sakura flower : It is easy to soak the flowers directly with warm water. The sakura blossoms are carefully selected. The flowers are almost the same size and are not doped. Then they are short-handled. If they are brewed, they are easy to soak. After the flower is opened, the flowers bloom. It is very beautiful. Tea, jelly, mousse, water letter black cake effect is better!